PLEASE PRAY FOR THE REPOSE OF THE SOUL OF MY FATHER, Mr. Louis Evans, who passed away recently aged 85. Eternal rest grant unto him, O Lord, and may Perpetual Light shine upon him. May he rest in peace. AMEN
ADVENT, 2018 -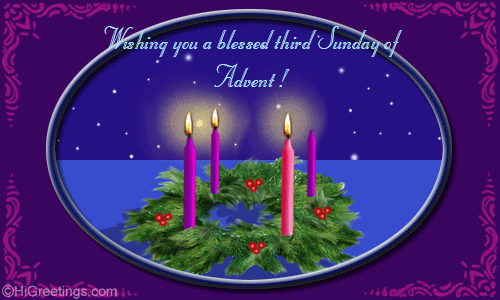 R. I look from afar, and behold I see the Power of God, coming like as a cloud to cover the land with the hosts of his People: * Go ye out to meet him and say: * Tell us if thou art he, * That shalt reign over God's people Israel.
V. All ye that dwell in the world, all ye children of men, high and low, rich and poor, one with another. Go ye out to meet him and say... Matins, 1st Sunday of Advent, Lesson 1.
ABOVE: $US1190 - A Marian Roman Vestment in honour of the Immaculate Heart of Mary. This design is made to order. Crafted from quality British 'Glastonbury' fabric, with Cross and front panels in Ely, the Chasuble is ornamented with a beautiful emblem of the Immaculate Heart. Order now for 2019! Click here to view!
NEW MARIAN VESTMENTS 2018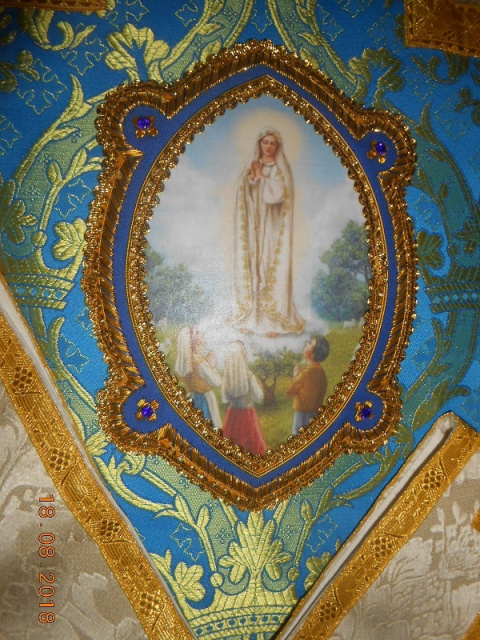 LEFT: Marian Roman vestment set crafted from rich cream fabric, with magnificent blue/gold Russian fabric forming the Cross and the front panel on the Chasuble. Extensively trimmed in French galloon as shown.
Machine embroidered Crosses on Stole, Maniple, Chalice Veil & Burse. Lined in pure 100% silk.
Matching Cope & Humeral Veil available.
This design would also suit a Sacred Heart vestment, using red/gold for the chasuble Cross and front panels.
Email for current price quotes.
New Design, August, 2017! Magnificent Solemn High Mass Vestments in honour of St. Joseph with unique bullion embroidered emblem, Italian white/gold fabric, silk lining, bullion galloon, British 3" banding and much more! - approximate price $US7,500 for the complete set: Chasuble, Stole, Maniple, Burse & Chalice Veil; Cope; Humeral Veil; Dalmatic with Deacon's Stole & Maniple; Tunic with Maniple. Can be adapted to a Marian Theme (i.e. Fatima 100th Anniversary), etc. I can provide quotes for less expensive fabrics also! Contact me today!