Easter Tide 2021:
"..Surrexit Dominus vere, Alleluia!." .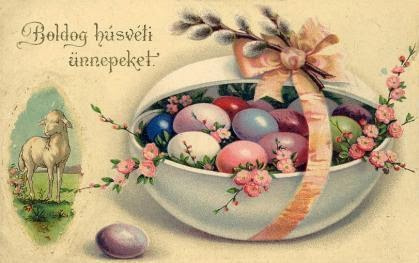 NEW! Marian Vestments in Italian Silk!
$US2290 plus shipping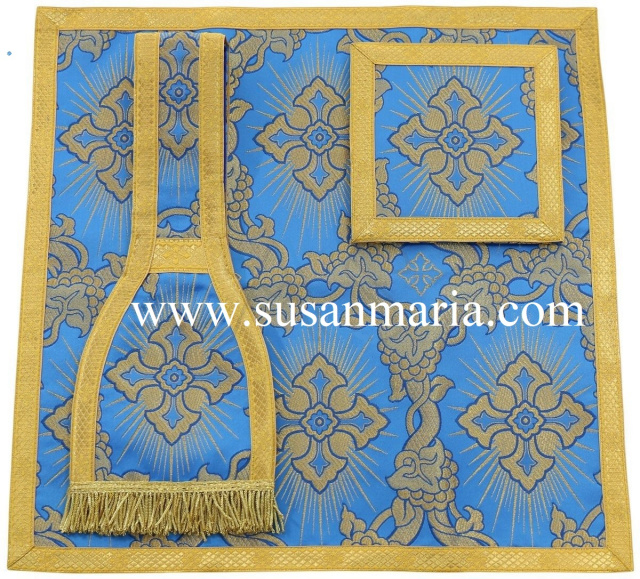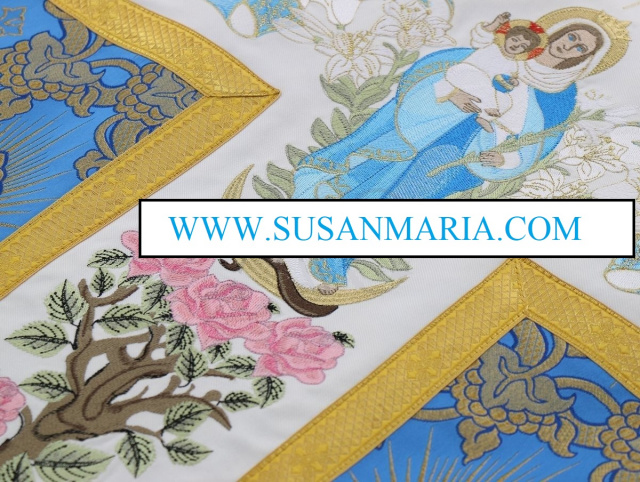 Cloth of Gold Roman Vestments in honour of the great Saint Patrick of Ireland! Please email me for current price.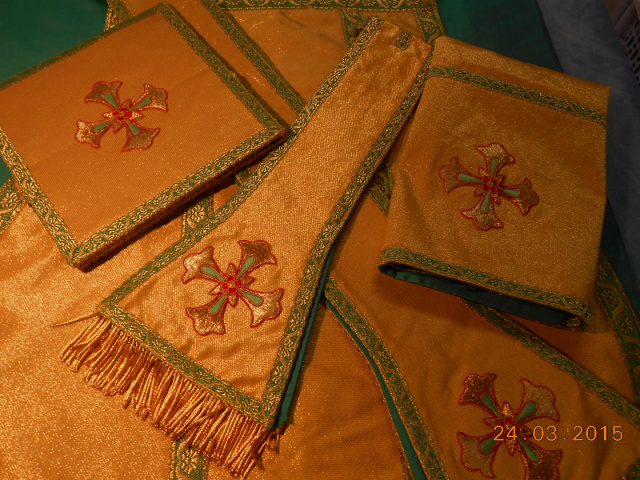 NEW! Sacred Heart of Jesus Roman Vestment Design: $US1850
LEFT: Roman Vestments in honour of the Sacred Heart of Our Divine Saviour, completed in September, 2019: Crafted in quality British gold/gold fabric, with the beautiful Cross Panel on the Chasuble back and front sewn from red/gold Russian fabric. Extensively trimmed in French red/gold galloon and lined in pure silk. The emblem of the Sacred Heart is custom made, and not available elsewhere. Please email me directly to order this unique design!
"... Adeamus cum fiducia ad thronum graciae, ut misericordiam consequamur,
et gratiam veniamus in auxilio opportuno.."