August 2021 - Month of the Assumption and the Immaculate Heart of Mary:
NEW! DISCOUNTED TO $US890 - Available now for immediate shipping within 24-48 hours of sale - UPDATE 3rd August: Sorry, this item has SOLD! Please contact me if you would like to order a similar set.
Mary Immaculate Roman Vestment Set. Priced for quick sale.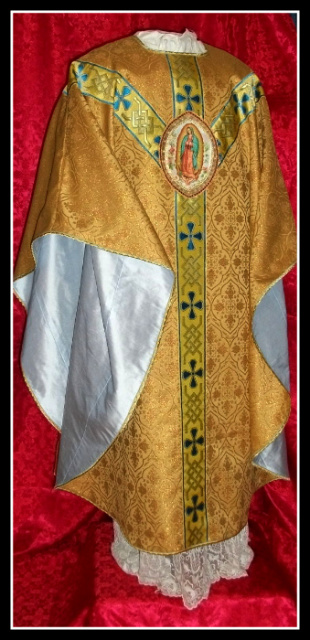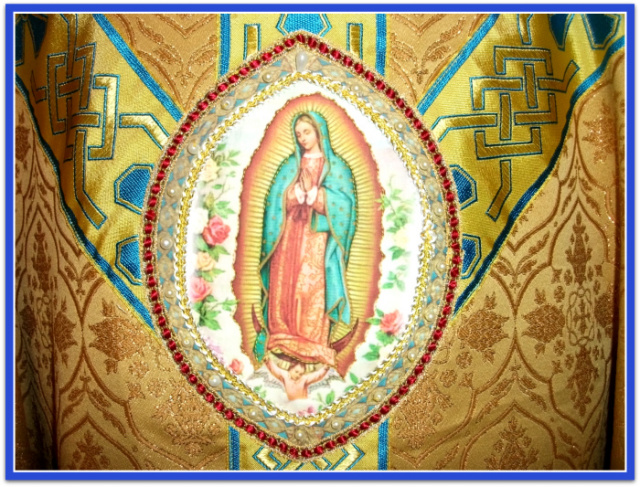 After 10 years, this beautiful Marian Guadalupe Vestment set is here for the world to see! I sewed this set in 2011. Please email me for the price!
BELOW: The Guadalupe Roman Vestment set shown below was sewn in 2016! Please email me for the current price. Currently, (May, 2021) you would be looking at around $US990 for this set. It is in pure silk, with gold galloon, machine embroidered Crosses, blue/gold British trimming and a custom emblem of Our Lady of Guadalupe. I can create any custom vestment design, made to measure if requested!
VIEW LARGER IMAGES HERE, or click on one of the photos below!
NEW! Marian Vestments in Italian Silk!
$US2290 plus shipping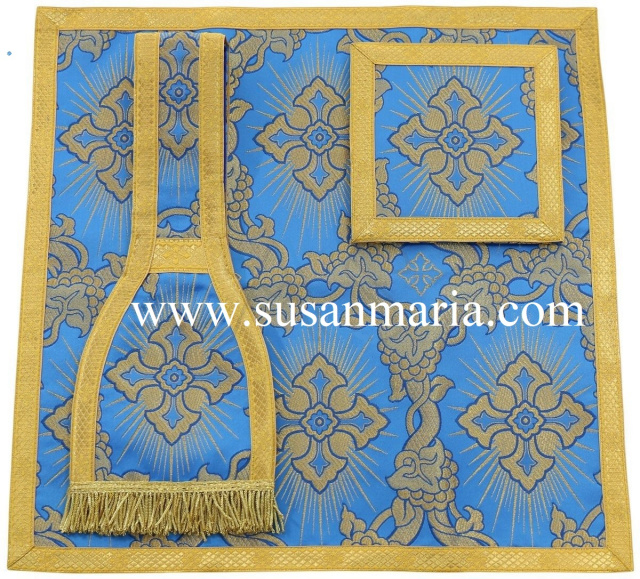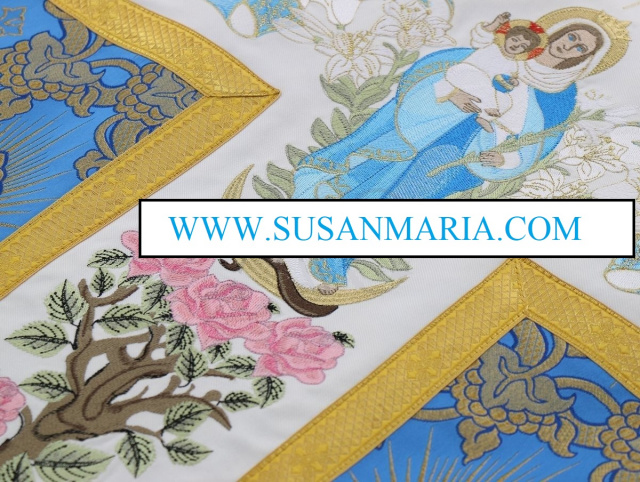 Cloth of Gold Roman Vestments in honour of the great Saint Patrick of Ireland! Please email me for current price.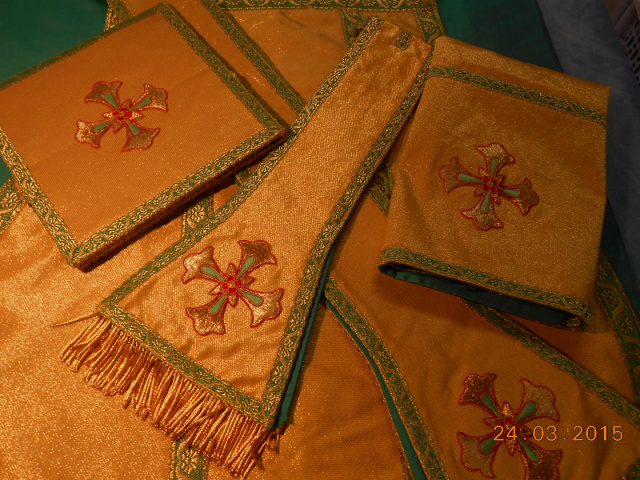 NEW! Sacred Heart of Jesus Roman Vestment Design: $US1850
LEFT: Roman Vestments in honour of the Sacred Heart of Our Divine Saviour, completed in September, 2019: Crafted in quality British gold/gold fabric, with the beautiful Cross Panel on the Chasuble back and front sewn from red/gold Russian fabric. Extensively trimmed in French red/gold galloon and lined in pure silk. The emblem of the Sacred Heart is custom made, and not available elsewhere. Please email me directly to order this unique design!
"... Adeamus cum fiducia ad thronum graciae, ut misericordiam consequamur,
et gratiam veniamus in auxilio opportuno.."